How do I decide what eyewear is right for me? That decision is about so much more than seeing well; it's a declaration about you. Your preference affects how you see the world as much as how you want to be seen by others. But, with a huge selection of styles to choose from, finding the right style for you and your way of life can be intimidating.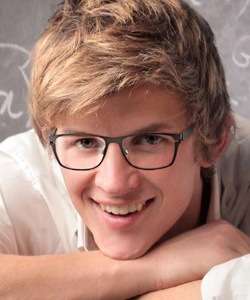 Our team at Village Eye Care is happy to help you discover the most appropriate fit for your specific needs and explain how various lenses and frames will affect your vision. They will also help you to narrow your search to enable you to find the fit, look, and also practicality you need from your glasses.
We carry a huge variety of eyeglasses, contact lenses and designer frames, not to mention sunglasses. We also have cutting edge European and American fashion eyewear in a myriad of colors and styles, as well as materials such as titanium, stainless steel and plastic.
Clients of all ages, both new and old, are welcome to visit our Fayetteville practice with their current prescription – feel free to stop in; no appointment is needed.